Ljubljana Thermal Power Station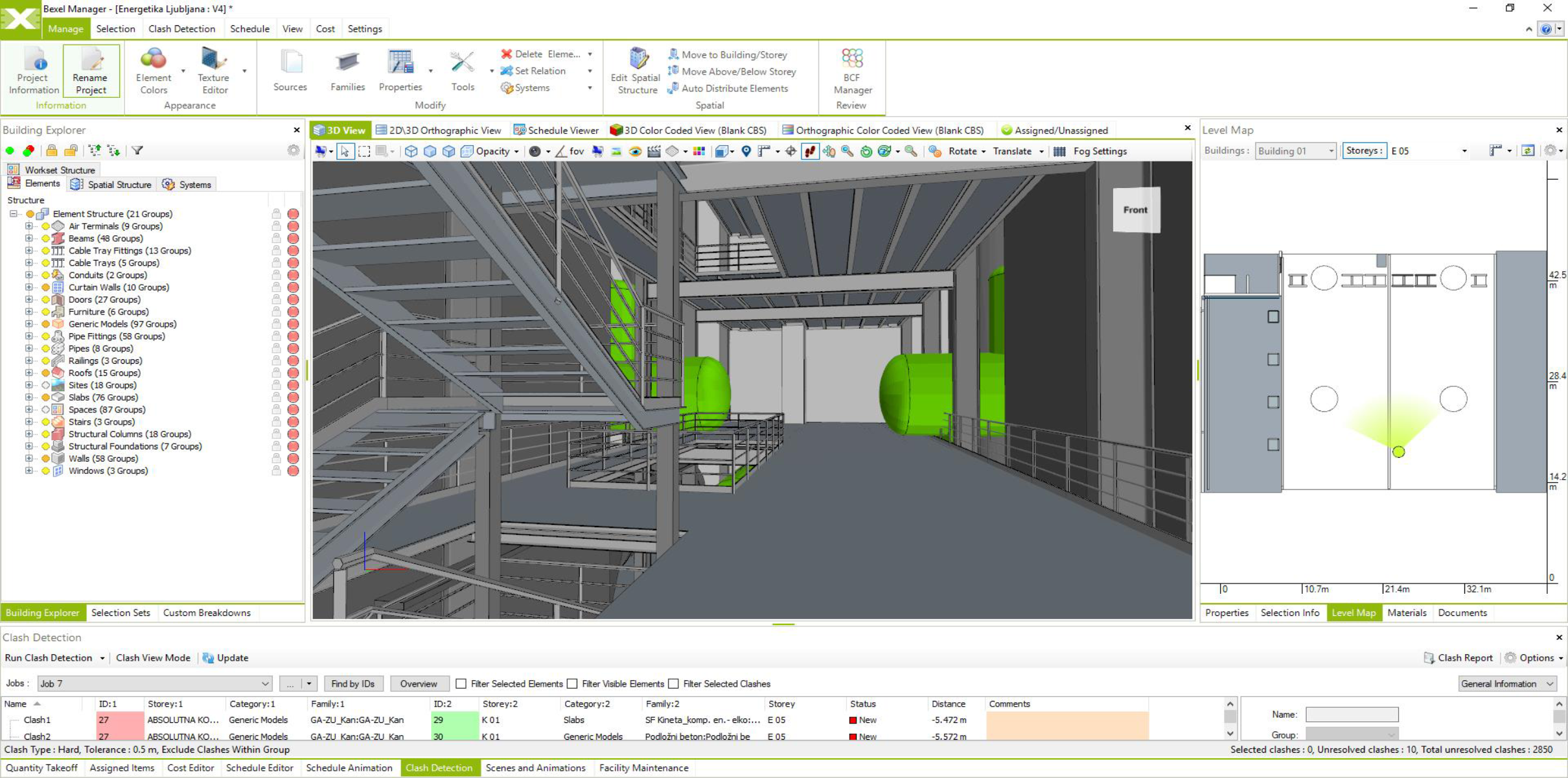 | | |
| --- | --- |
| | Ljubljana Thermal Power Plant |
| | Ljubljana, Slovenia |
| | Power Plant |
| | 2018 |
| | |
The project includes building of a new gas unit of a thermal power plant for which construction, energy and environmental permits has been obtained. Two gas turbochargers of electric power class of cca. 2×50 MWe will be built each; connection to the existing steam turbo generator 2 will be carried out. In addition to hot steam generating surfaces, the double-pressure utility also includes a network water heater as the final heating surface before the exhaust gas enters the chimney.
The BIM methodology needs to be implemented on this project as a quality control measure before the construction starts, during the construction itself and during the takeover or delivery period. For the purpose of verifying that the project documentation is synchronized, consistent and precise and that all conflicts were eliminated as well as the accompanying production analyzes were precise. The BIM methodology is also suitable for controlling construction planning through 4D and 5D simulations, and for providing a detailed and precise BIM model of the built faculity.
The start of operation is planned at the end of 2020.
Bexel Consulting is involved on the project as BIM Consultant for all BIM processes that will be implemented.
One of the main software tools used in all project stages is Bexel Consulting's Bexel Manager.
The following services were provided on the project:
Development and revision of BIM regulatory documents such as Employer's Information Requirements and BIM Execution Plan
Development of the processes, collaboration procedures and guidelines
Quality Control of BIM model for performing of various analyses (Clash Detections, Quantity Takeoffs and Bill of Quantities, 4D/5D Construction Planning, 4D/5D Progress Tracking, 6D Facility Maintenance)
During different stages constant technical support and professional training is carried out for the Client's stuff.