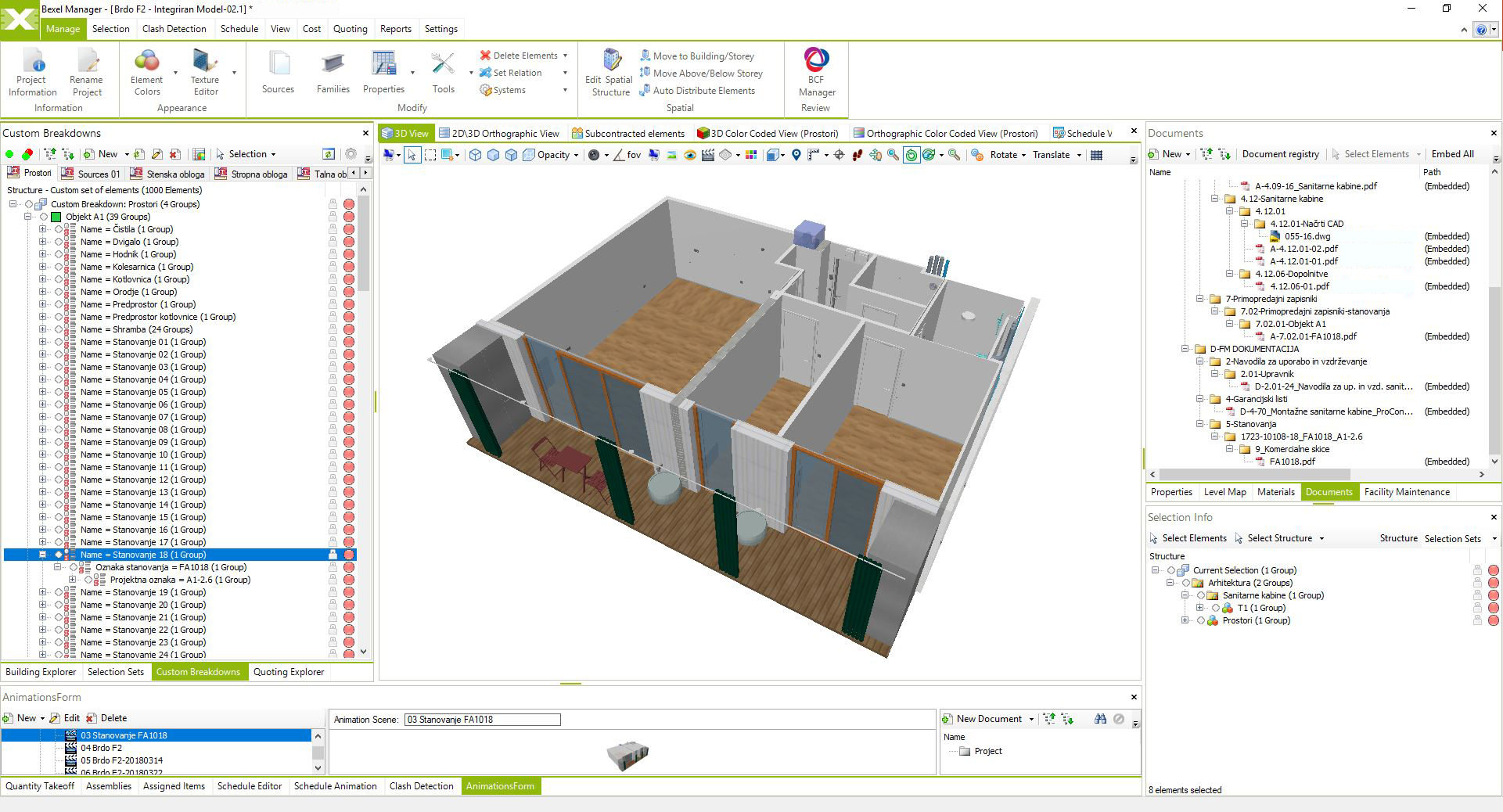 | | |
| --- | --- |
| | Brdo F2 |
| | Ljubljana, Slovenia |
| | Residential |
| | 2017 – present |
| | 18,700 m2 |
Brdo F2 is a residential complex located in Ljubljana, Slovenia. The complex consists of four individual functional units in the form of multi-storey independent buildings A1, A2, B, C (P + 2 and P + 2) and a common underground garage serving the entire complex. The total area of the complex is 18,700 m2.
BEXEL's involvement in The Brdo F2 project started in the final phase of construction. The main goal is to maintain the facility using the Bexel platform. BEXEL created As-Built 6D BIM model of the finished object with all the important information relating to the building elements. The project includes the integration of all necessary project and other technical documentation, legal documentation and documentation relevant for maintenance of the facility, all integrated with the corresponding elements of the 3D model. Maintenance positions are integrated with the 3D BIM model and associated with the corresponding model elements.
For purposes of Facility Maintenance, the investor is using the Bexel Consulting's Bexel Manager FM software solution.